TITAN Group CSR policy
We aim to build trust with all our stakeholders by communicating openly and transparently, and seeking engagement to understand the impact of our operations and their concerns.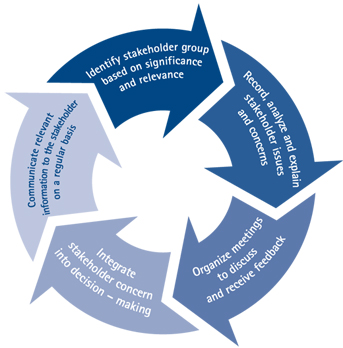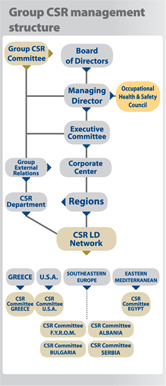 Following the annual assessment for 2011, current Group focus is on countries at risk, particularly Greece and Egypt, while priorities are defined as:
Care for employees and development of a "social safety net" for people in need within the sphere of our influence.
Fully integrate recently acquired ope­rations in Kosovo and joint venture in Turkey in social performance assessment and reporting process.
Improve "Social footprint" by engaging with stakeholders and developing relevant systems to measure performance.
Continue to invest and expand efforts related to energy and water consumption, climate change and biodiversity.
Further develop and promote win-win solutions like in the area of 3R (Reduce-Reuse-Recycle) through stakeholder engagement and collective action.
Communication with employees and key stakeholders
Title
Type
Country
Target Group
Annual CSR and Sustainability Report
Printed Report
All
All stakeholders
Total: 1,000
Annual CSR and Sustainability Report
Web Report
All
All stakeholders
Annual CSR Report
Printed Report
F.Y.R. of Macedonia
All stakeholders
Total: 2,000
Annual CSR Report
Printed Report
Serbia
All stakeholders
Total: 2,000
ΤITANS
Printed magazine
Greece
Employees and stakeholders
Total: 3,675
AKHBARNA
Printed magazine
Egypt
Employees
Total: 800
TCK Novosti
Printed newsletter
Serbia
Employees and stakeholders
Total: 900
ST issue
Web based newsletter
U.S.A. (GR)
Stakeholders
Total: 600
ΤΙΤΑΝΕΤ
Web based newsletter
Group
Technical staff and managers
Total: 650
HR Review
Web based newsletter
Group
HR staff – Group wide
Total: 100